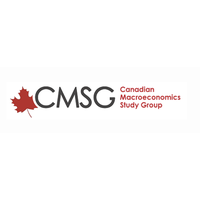 Subject: CMSG call for papers
Call For Papers
The 2021 Annual Meeting of the Canadian Macro Study Group (CMSG) will be held in-person in Vancouver, BC, on November 5-6, 2021, hosted by the Vancouver School of Economics, University of British Columbia. The CMSG solicits papers in all areas of macroeconomics.
The conference will consist of 10-12 papers along with discussants. Because of ongoing COVID-19 uncertainty, priority will be given to presenters who are located domestically and those who can demonstrate an ability to enter Canada if non-essential travel restrictions are reinstated. Please note: while the program committee will appraise these travel-related considerations in its selection process, they do not represent prerequisites for paper submission or conference attendance.
We will require that everyone attending be fully vaccinated (received their second dose before October 22, 2021). In case we are unable to gather in-person, the CMSG meeting will be held online.
If you are interested in presenting, please submit the paper (or extended abstract) in PDF at:
https://ubcecon.github.io/2021CMSGOnsite/
We encourage submissions from junior scholars, especially those who participated in the PhD job market in 2021. If you are interested in serving as a discussant, please email us at: 2021cmsg@gmail.com.

The deadline for submissions is August 27, 2021, 11:59pm PDT (UTC/GMT -7:00). The program will be announced mid-September 2021.

Updated information can be found on the seminar webpage as it becomes available. If you have any questions, please email us at: 2021cmsg@gmail.com. Please forward this message to anyone who may be interested.
We look forward to receiving your submissions and seeing you in-person in Vancouver.
Best,
Mick Devereux, Anji Redish, Henry Siu, Peifan Wu
---